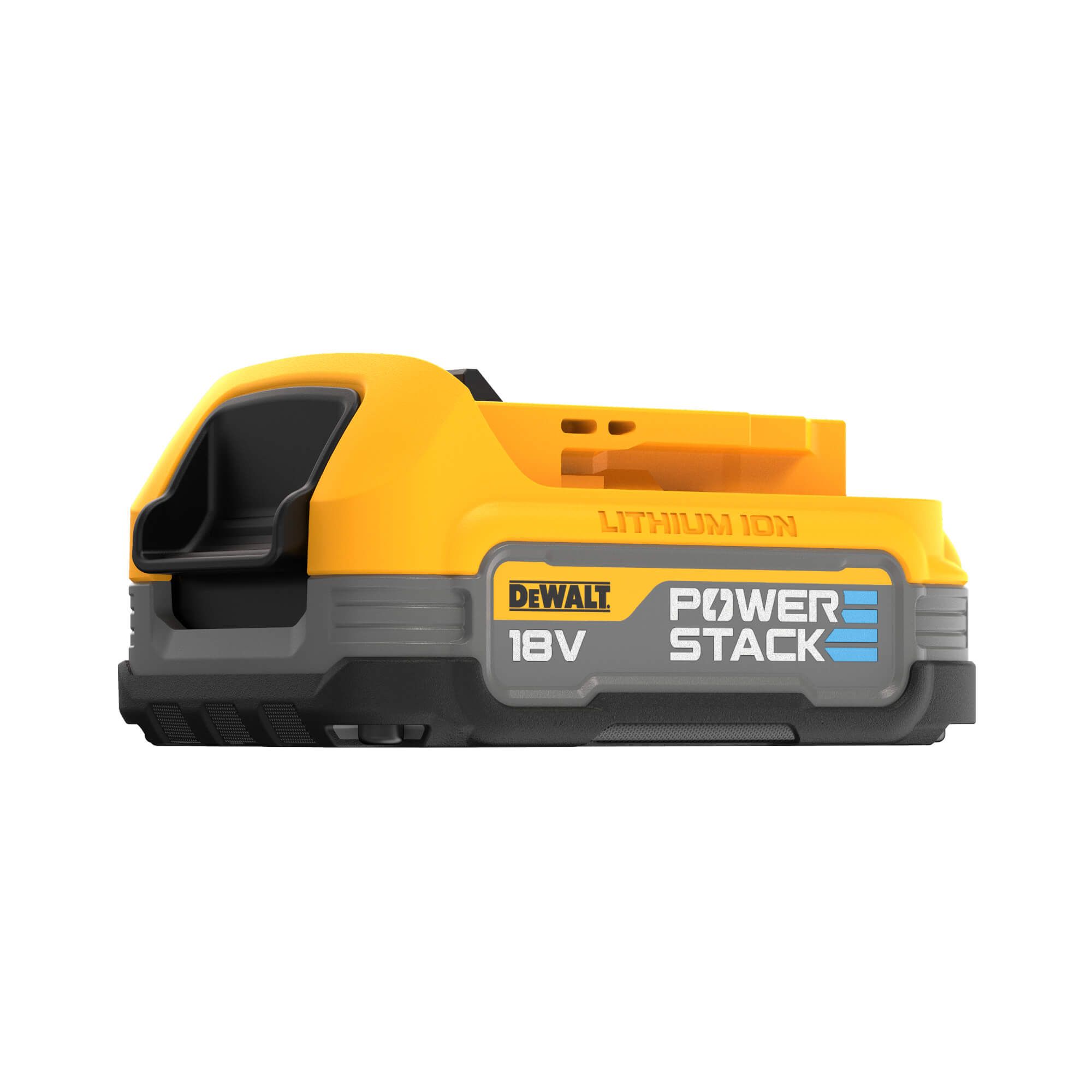 DeWalt Powerstack Battery Pack DCBP034-XJ 18V XR Compact
---
01636 613 121

- Give us a call to order yours now
£ 79.99
- Includes next day delivery
---
DeWALT DCBP034-XJ 18V XR Compact Powerstack Battery Pack
The DeWalt DCBP034-XJ 18V XR Compact Powerstack Battery Pack is the next dimension in power to come from DeWALT Power Tools. Their innovative design features an all-new, class-leading battery technology that is capable of taking your working productivity to the next level across all your existing DeWALT 18V XR Power Tools. Wanting increased 18V power tool power? Are you working in tight spaces but needing 18V performance? DeWALT Compact Powerstack has got you covered.
What Makes The DeWALT Compact Powerstack Battery Pack So Special?
The stacked pouch cell battery technology provides a low impedance construction meaning that the rate of flow of electrons is much higher thanks to the innovative internal pouch battery connectors and electrodes providing a greater surface area vs a traditional cylindrical battery cell type.
A low impedance construction translates into much higher max watts out, providing more power to your power tools and unlocking the 18V power tool potential to new heights – increasing the application speed significantly.
Stacked pouch cell batteries also benefit from superior thermal performance vs cylindrical batteries. This ultimately increases battery durability, improves the cycle life and results in a much greater return on investment for your kit.
25% more compact, 15% less weight and a unique rubber overmold as a complete battery pack vs a DeWALT DCB183 18V 2.0Ah Battery Pack
Compatible with all DeWALT 18V XR Power Tools
DeWALT 3 Year Guarantee – register within 4 weeks of purchase
What's in the box?
1x DeWALT DCBP034-XJ 18V XR Compact Powerstack Battery Pack
We supplied the tools to make them now you can buy them
She's a Queen but we call her the "Man cave"
---
01636 613 121

- Give us a call to order yours now
£ 8105.00
- Includes nationwide delivery and expert assembly!
---
PTS Introduces this modern style design Log Cabin that benefits from tried and tested traditional cabin construction methods, with interlocking 40mm thick wall logs. Each log has a double Tongue & Groove giving maximum rigidity to your building.
What's included ?
Free installation nationwide
Double glazed doors and windows
44mm wall construction
18mm t&g floor and roof
Mineral felt roof covering
All fixtures and fittings
Outside decking to the front and side
Natural untreated timber
---
All New PTS Fixings & Consumable Catalogue
Ask for your copy now & look out for our Quarterly Promotional Trader & our all new PPE & Workwear Catalogue Coming soon!
.
Genuine Reviews From Our Customers
Couldn't be happier with James and the guys at PTS. Nothing is too much to ask.

CCS Joinery LTD
Great Company, Great Products, Great Service. Excellent service from PTS, our needs have been met every time with the right products, at the right price. A pleasure to deal with and I would recommend using PTS.

Ben, JC surfacing Ltd.
Seriously, could PTS be any more awesome? I'm not sure it could...thanks for the help last minute!

Home DIY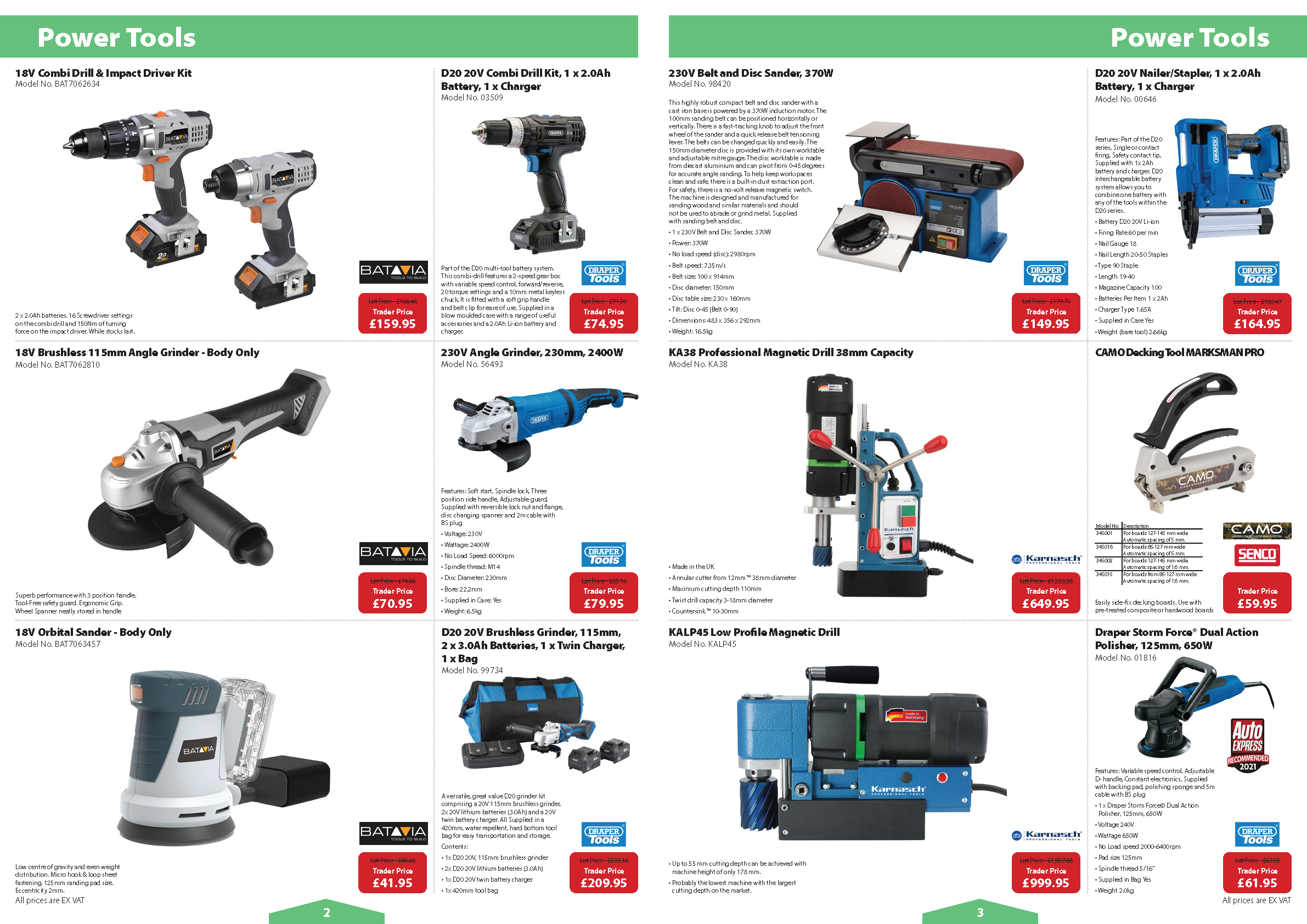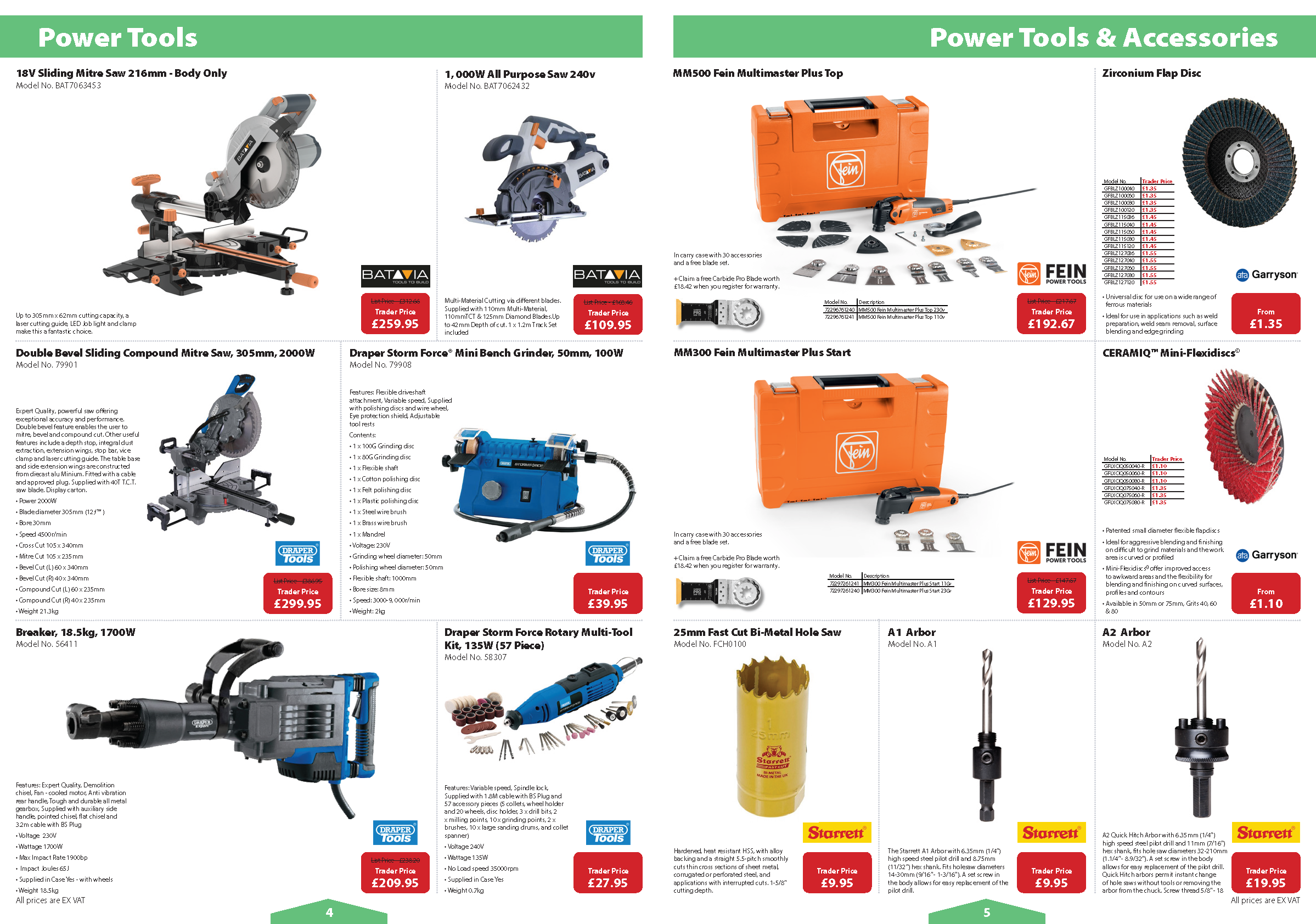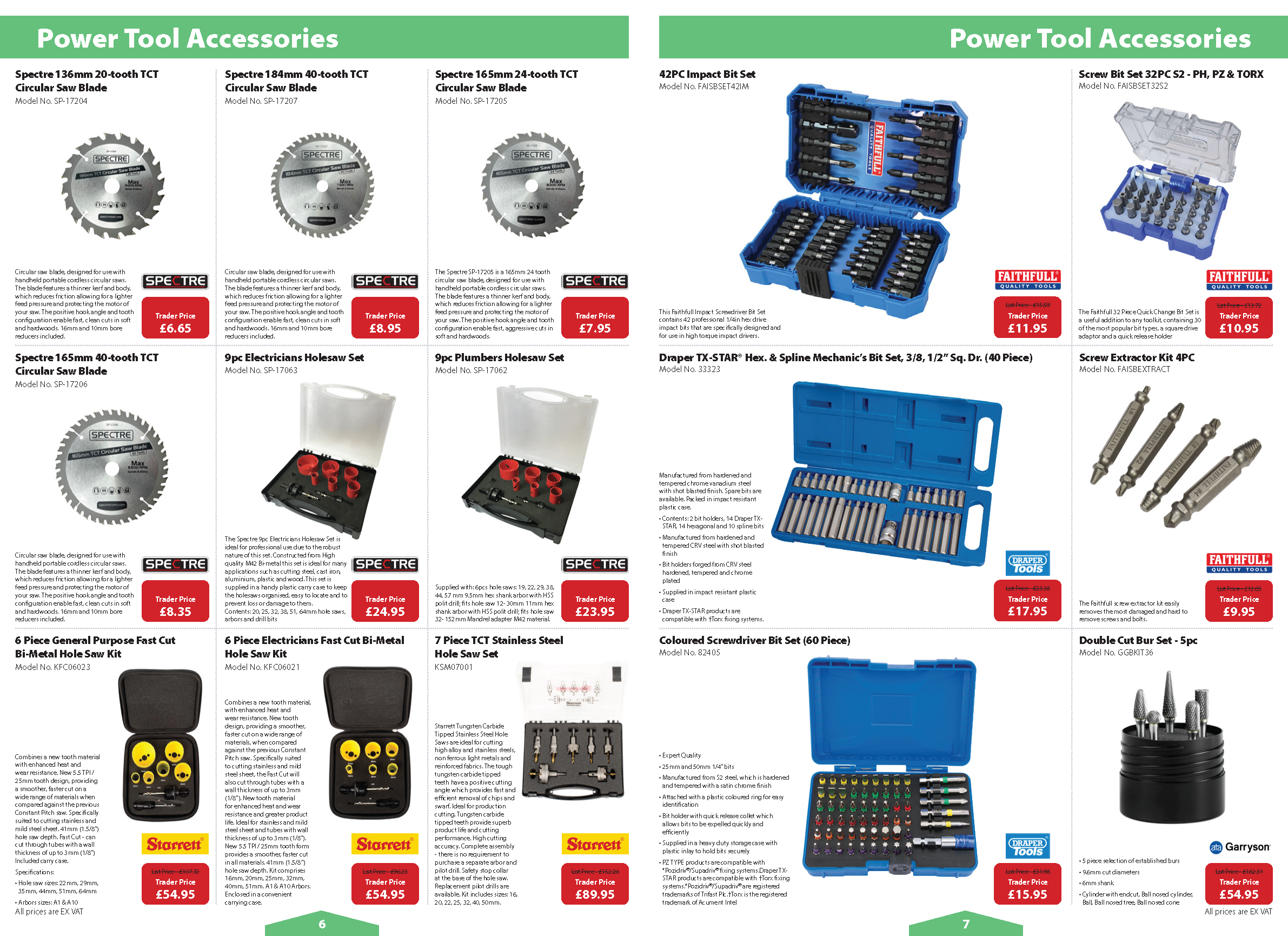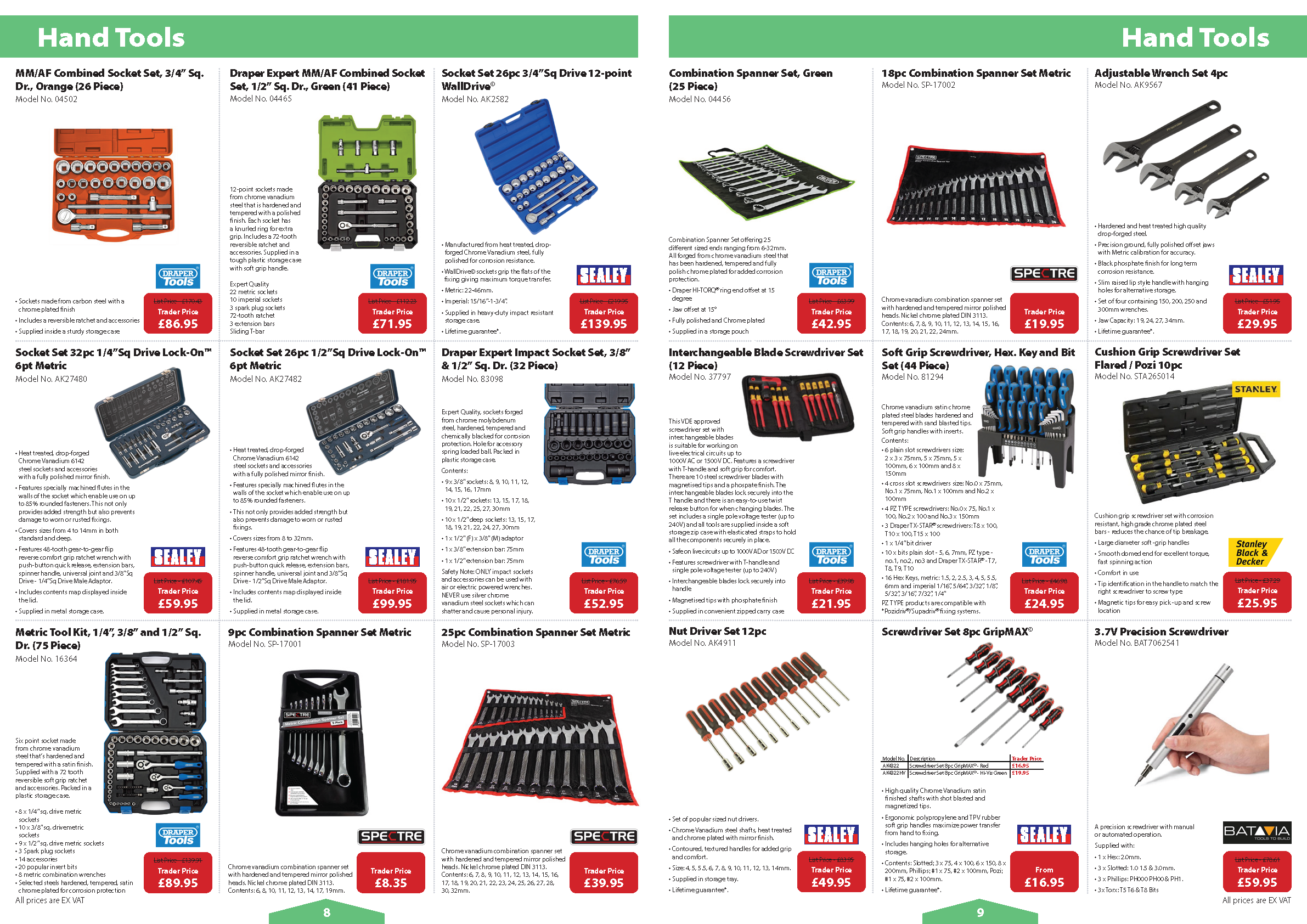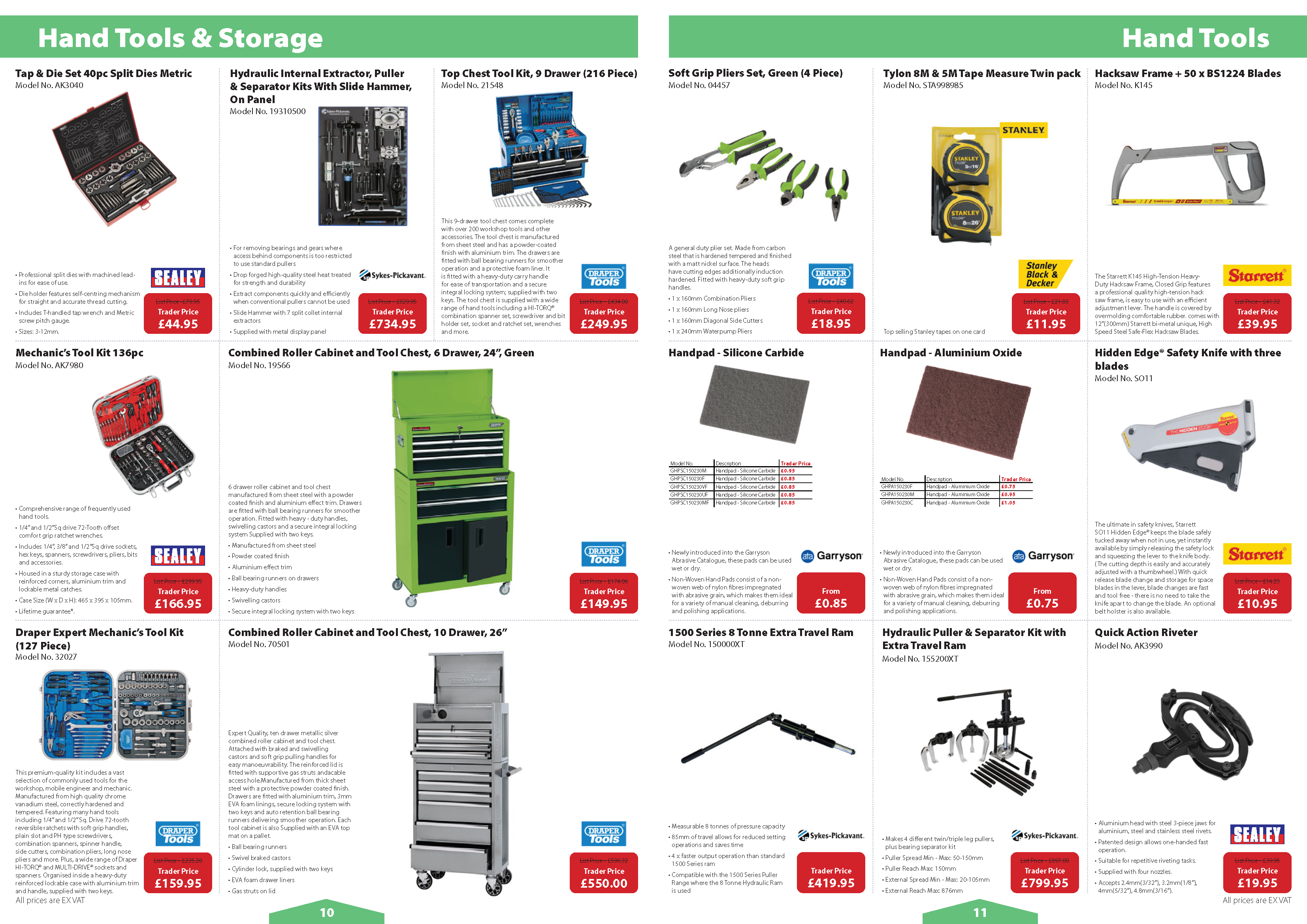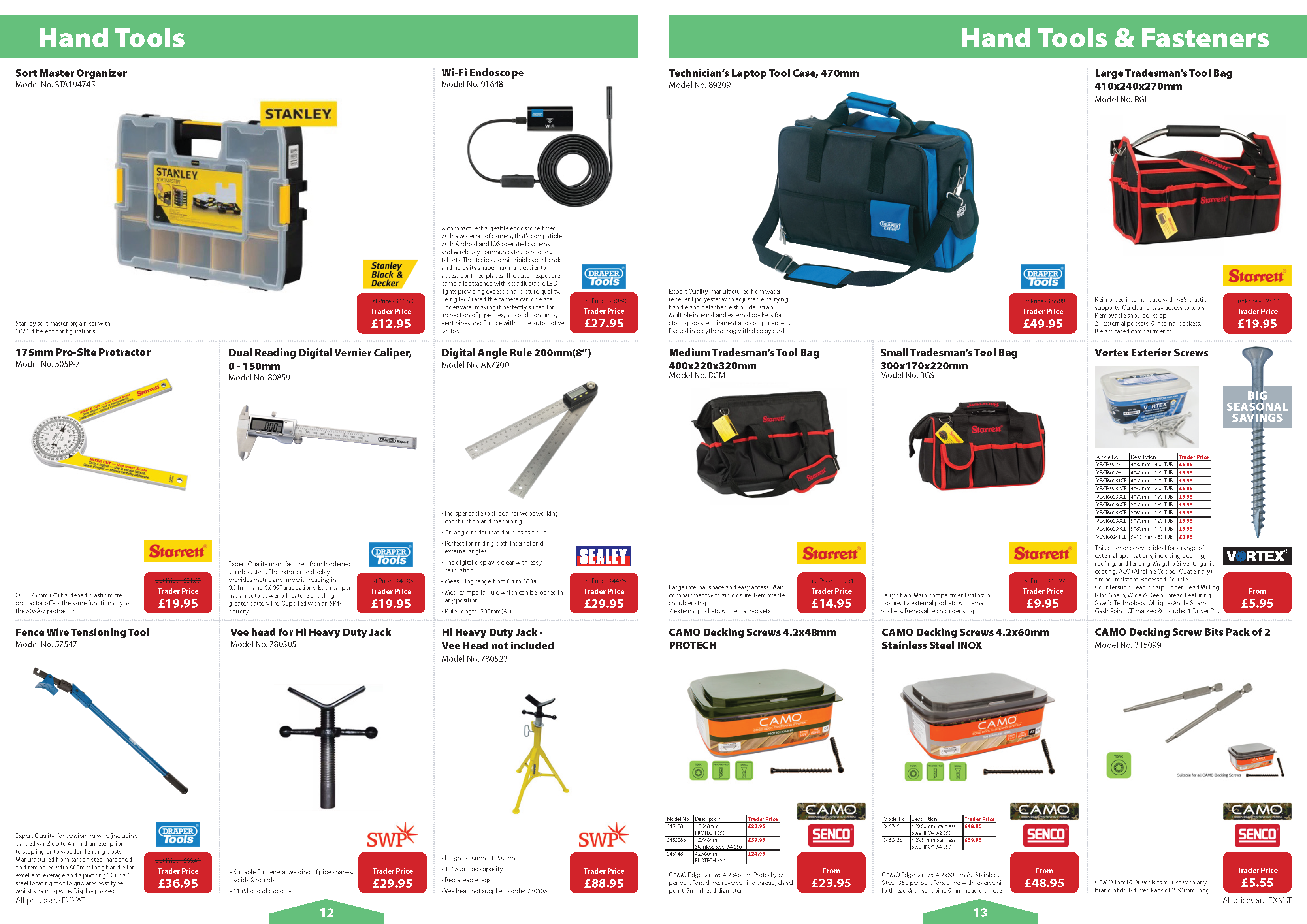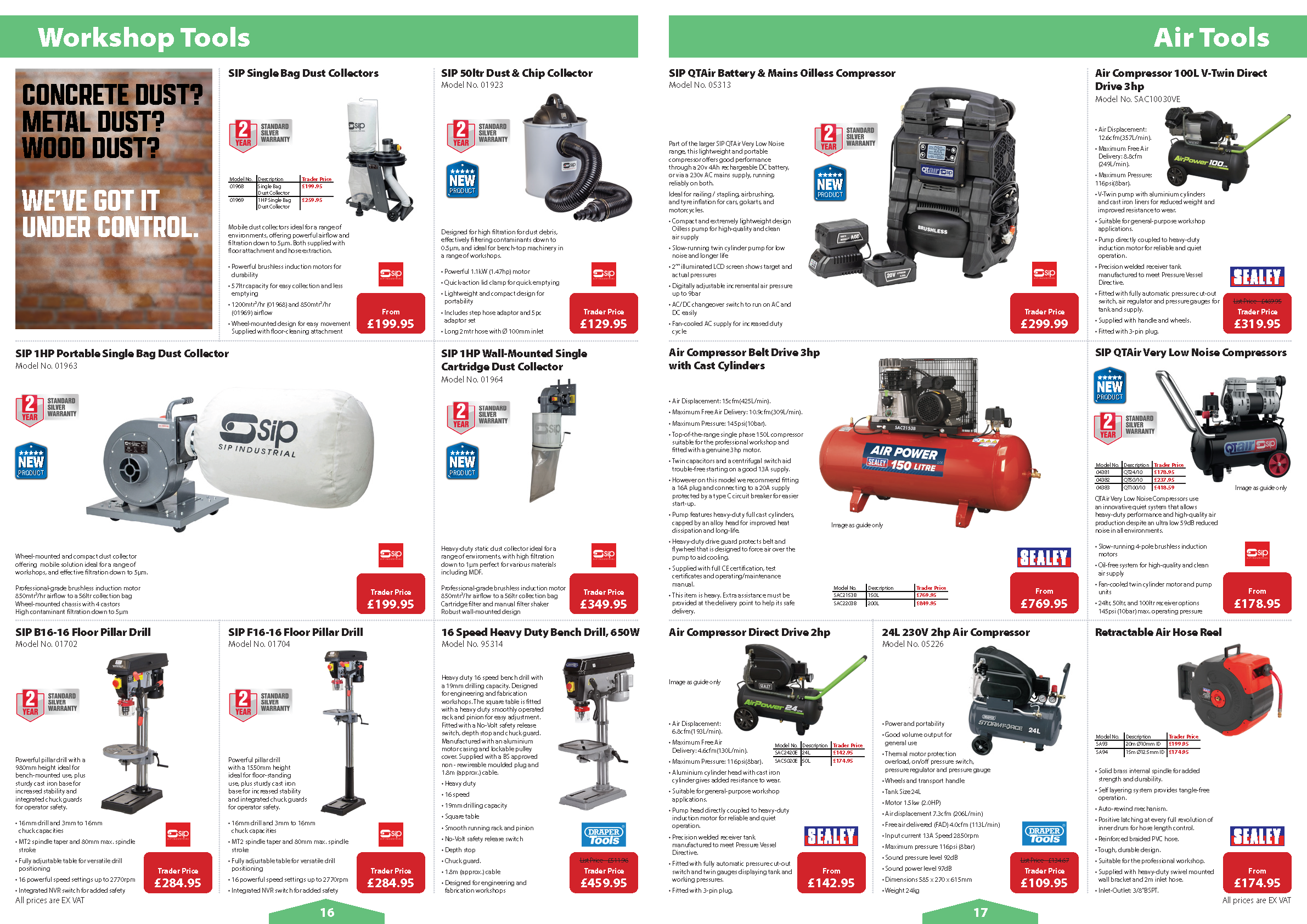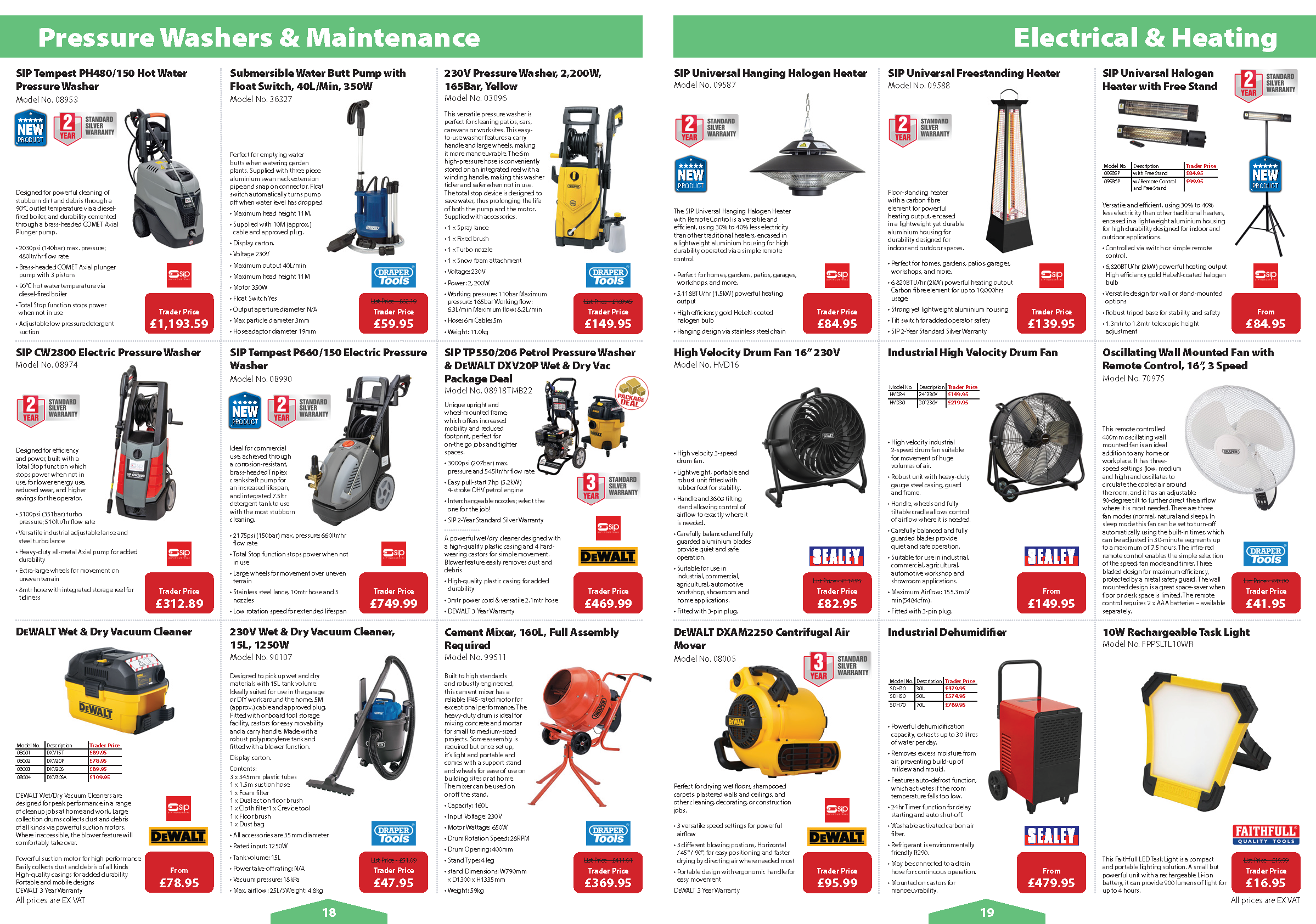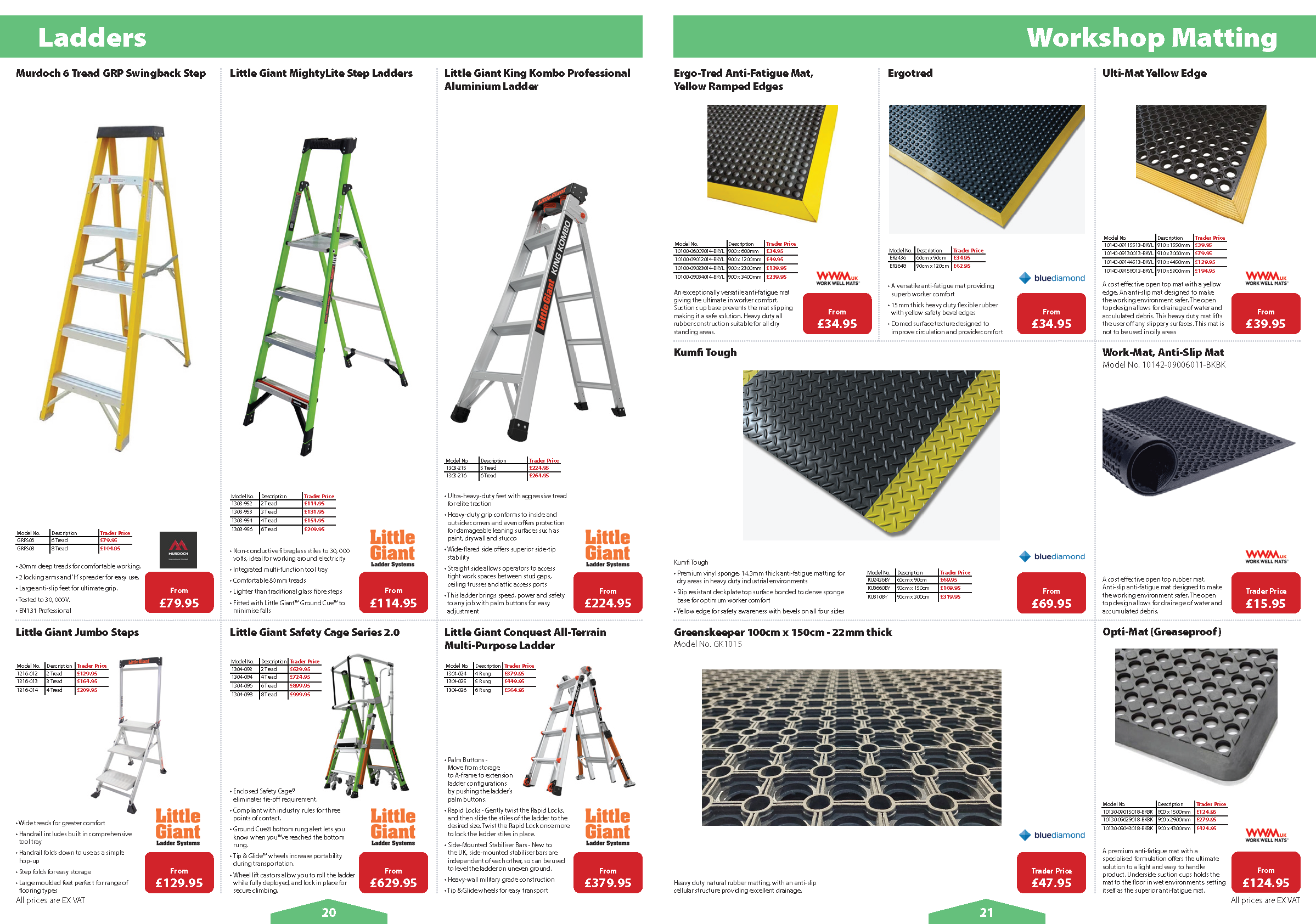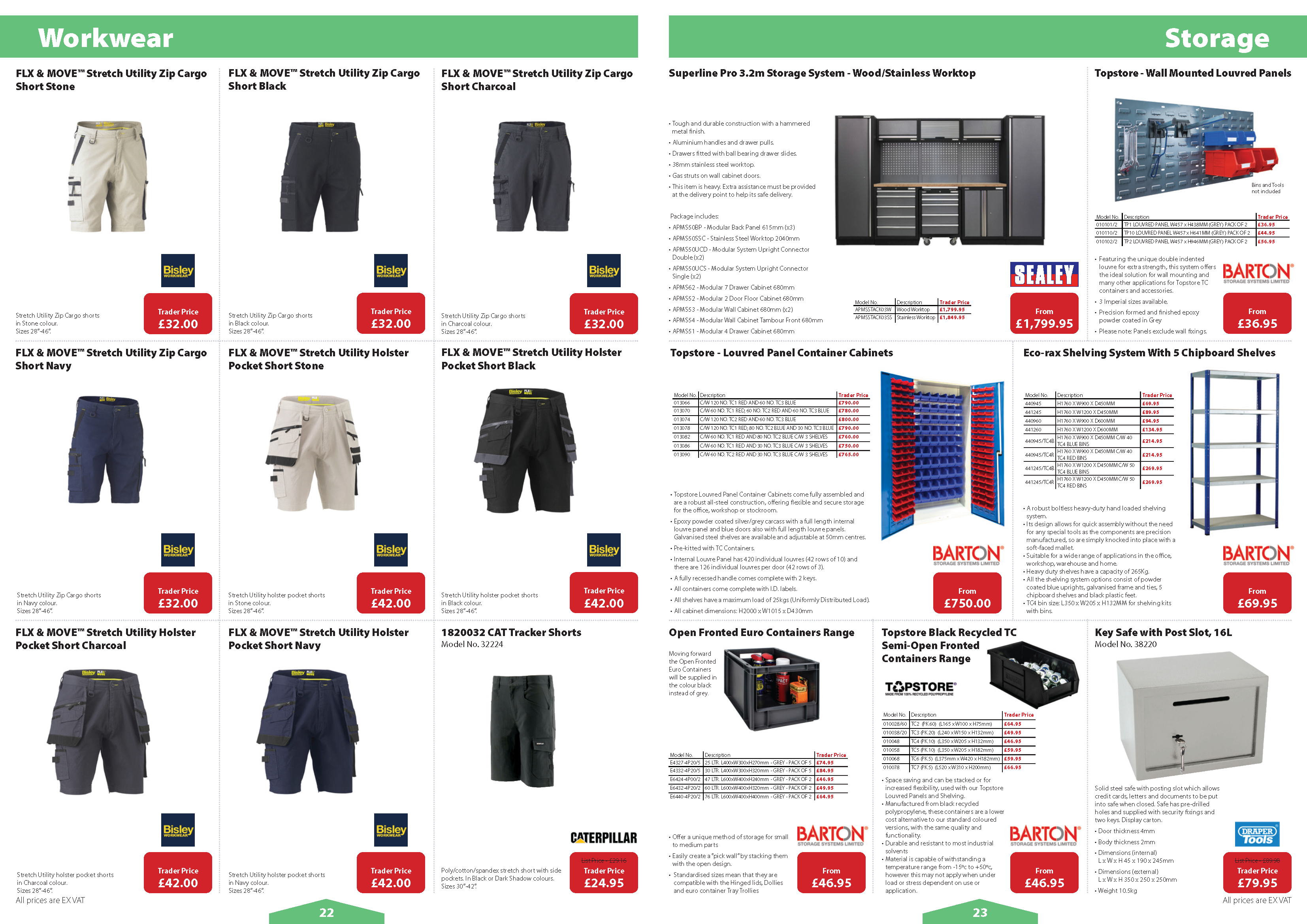 Brands We Stock.
+ Many More